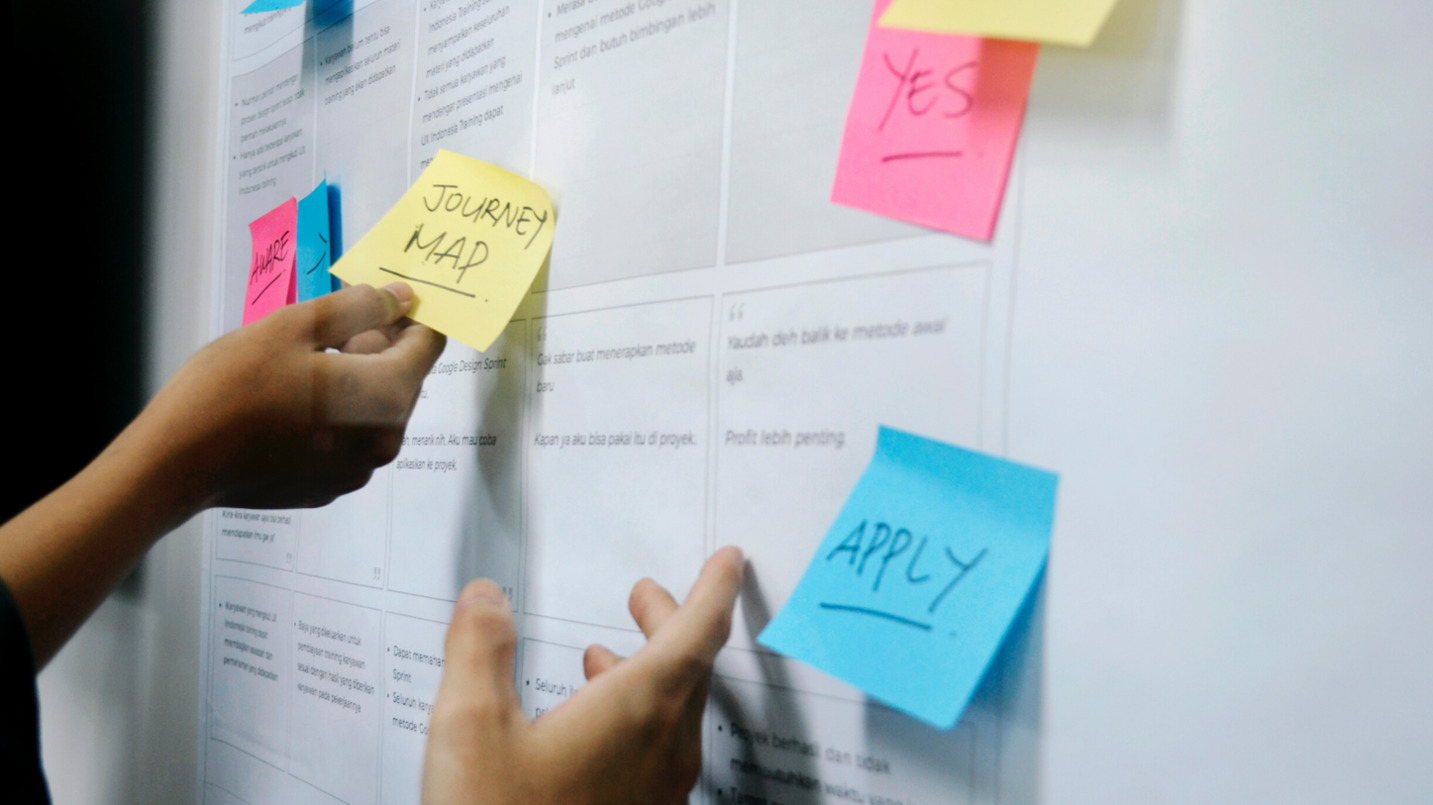 23 Jun What is Recruitment Marketing? 
Recruitment marketing is the process of attracting talented candidates to your organization. This practice uses various strategies to attract, source, and engage with candidates before the actual hiring process begins. 
Today's candidates are more likely than ever to thoroughly research a company before choosing to work there. That means that recruitment marketing is essential to draw in the right kind of candidates and nurture their interest so that they apply for your open positions. Recruitment marketing is a vital element of the recruiting process. 
Learn more about recruitment marketing in light of COVID-19 in our free eBook, Post-Pandemic Talent Acquisition!
Recruitment Marketing Definition 
As stated above, recruitment marketing is the practice of attracting top talent so that they want to work for your business. This is done through various tactics, including employer branding, employee value proposition, social media marketing, and more. 
Recruitment marketing combines traditional marketing and recruiting. Typically, marketing is used to attract customers, but recruitment marketing works to draw in candidates using marketing and recruiting strategies. Marketing strategies that may be used include social media, email, advertising, reputation management, and more. 
Recruitment marketing should help to spread and reinforce your employer brand, bringing more awareness and visibility to that brand. Then, the right candidates can learn about your business and opt in to learn more by following, joining a talent network, or applying for open positions. 
Benefits of Recruitment Marketing
Most job seekers today are passive job seekers – one LinkedIn report states that 70% of job seekers are passive. Passive job seekers may not actively search for your open positions, but if you have a strong employer brand and recruitment marketing in place, they are likely to look further and apply. 
Recruitment marketing works to actively build awareness around your employer brand, even when you aren't hiring. That way, when a position opens up, more candidates are interested or are already in your talent network. 
The benefits of recruitment marketing are numerous. This proactive hiring practice can help speed up time to hire, since you've already built interest with professionals in your industry through your marketing efforts. Once the time to hire comes, you should have interested candidates vetted and ready to apply. 
Recruitment marketing can also ensure better hiring choices. Since your employer branding is reinforced through your recruitment marketing strategy, candidates know more about your business, its values, and its goals when they apply. This should attract the right type of candidates that match your culture and mission, so that you get the best applicants who understand and reflect your values. 
Recruitment marketing can also improve the candidate experience by looking at the full candidate journey and optimizing it. Traditional marketing considers the full customer journey, so investing in recruitment marketing can help streamline and improve upon the full candidate journey. 
Recruitment marketing helps to grow your talent pools and your talent pipeline, expanding your professional network.The more candidates you draw in, the better; even if they aren't the right fit for an open position today, they may make a great employee in the future. 
Implement Recruitment Marketing to Attract Top Talent 
Implement a recruitment marketing strategy to attract the best talent for your business today. Learn more about recruitment marketing by reading our free eBook, or by contacting us at ORS Partners. We are happy to guide our clients through each step of the talent acquisition process, from employer branding and marketing to screening and hiring candidates. Our unique, white label talent acquisition solution ensures that your business grows with the top talent for your business.