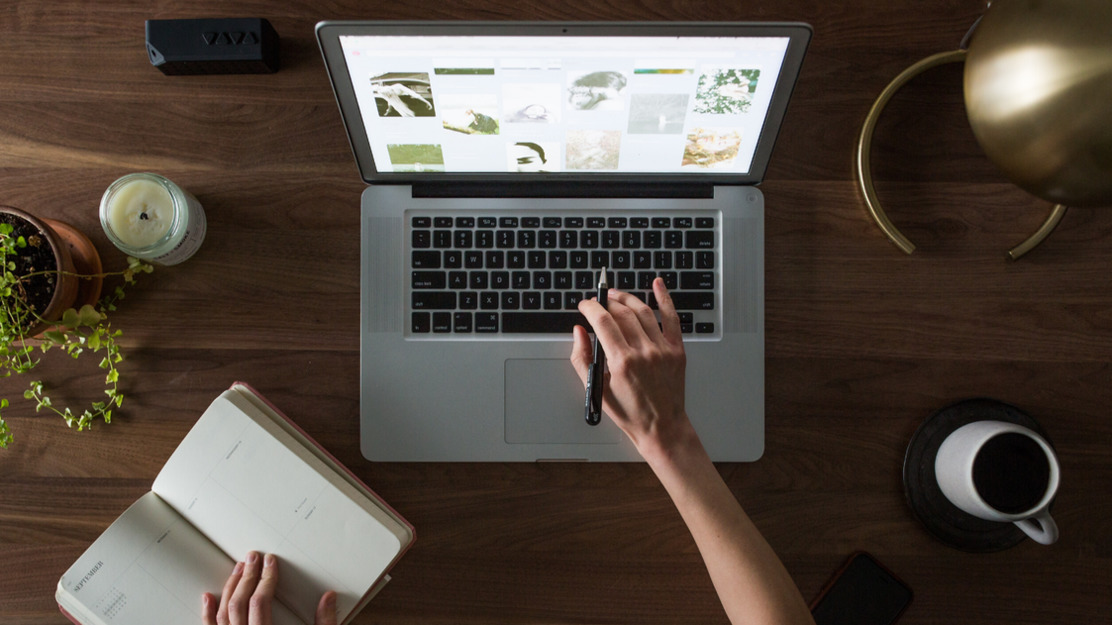 11 Jun Employer Branding: How to Promote Your Brand  
To hire well, first you have to attract the best candidates. But how do you entice the top talent in your field to apply for your open positions? There are various strategies to attract top talent, but one thing to improve is your employer brand. Positive employer branding can help to attract the best candidates that best fit your goals and mission. 
Employer branding has gained some attention in relation to COVID-19; your business' response to the pandemic will be judged by both consumers and applicants.
To learn more about how COVID-19 may affect your employer brand and hiring process, download our free eBook, Post-Pandemic Talent Acquisition.
What is Employer Branding?  
An employer brand refers to how your business is perceived, specifically by employees, candidates, and anyone who might be interested in employment. This is how your brand is perceived as an employer, and includes factors like how you treat employees, employee value proposition (EVP), your company values, mission, and culture.  
Employer branding is important, because it affects whether or not candidates are interested in working for your company. Having a positive employer brand is essential to attract the best candidates, and it can improve employee retention as well. Your employer brand should communicate that your business is a good place to work, and it should attract candidates that match your values and mission. 
Employer brand is affected by many factors, including but not limited to
Company values and mission 
Culture 
Compensation and benefits 
Location and accessibility 
Management style 
Career development opportunities 
Quality of products or services 
Work-life balance 
Community involvement  
Job security 
Perks 
Online presence (social media, website, etc.) 
How to Improve Employer Branding 
Your business' employer brand may be perfect, but if it isn't defined then candidates may not have a clear understanding of your values and culture. To improve or better showcase your brand, use these tips. 
Define Your Value 
It's important to understand what your company offers to employees. Your company's EVP, employee value proposition, is what you offer to employees in return for their skills, time, and expertise. If you don't know what makes your business compelling to employees, sit down and consider what value you offer.  
Consider your company's mission statement: what are your company's goals, and what is unique about your mission? You should also consider your company values. 
Once you know your company's value, your mission, and what larger values are important to your organization, you can consider what type of candidate best fits with your business. It's important to consider who would best fit into your culture so that you can work to attract those candidates.  
Survey Your Employees  
If you're not sure what your employees value most about working for your company, ask them! To learn more about your reputation, send out a survey to employees asking what attracted them to the company, what they like most about working there, as well as what can be improved. Consider making it anonymous to get more honest answers. 
You can also survey former applicants to learn more about your hiring process, or survey your talent network for an even broader look at your value. Once you receive feedback, look for common issues and make whatever improvements you see fit.  
Audit Your Hiring Process 
The hiring process is one of the most defining aspects of your employer brand for applicants. A positive experience will make candidates want to work for your company, while a negative experience in the hiring process may lead to rejected job offers or deter them from applying again in the future.  
Conduct an audit of your application and hiring process to learn where it works and where there are pitfalls. Consider factors like your career site or page on your website, the application submission process, the time it takes for applicants to hear back, interview processes, and more. Walk through the hiring process as if you were applying and see how you fare, or use employee and candidate surveys to learn more. Make improvements to the candidate journey where necessary.  
Leverage Social Media 
Maybe your employer brand is great, but no one outside of your organization knows much about it. It's important that your branding is clearly defined and easy to share with others. You can leverage social media to better promote your employer brand and to reach more candidates who may be interested in applying.  
Share posts about employee appreciation, your company values, insights into your company culture, and more. If your company values sustainability and green practices, share your recycling or other green efforts on social media. Ask employees to share positive posts about company culture and values as well – this not only helps you reach a larger audience online, but it also shows that your employees are happy at their jobs.  
You can also use your website to show off your employer branding. Make sure your website clearly conveys your products and services for customers, but also makes clear your mission, culture, and values to applicants visiting the site. You can use blog content and landing pages like your team page and careers page to reinforce employer brand.  
Final Thoughts on Employer Branding 
Your employer brand can decide whether or not you attract the best talent for your business. It's essential to consider your branding and what kind of candidates it attracts, so the time to audit and improve your employer branding is now. Even if you aren't ready to hire, having a positive employer brand in place will help to attract candidates year-round and bring in the best candidates once a position opens up.  
Need help defining and sharing your employer branding? Contact ORS Partners for assistance. Our flexible, white label recruitment model focuses on factors like employer branding and recruitment marketing to ensure that your hiring campaigns are successful. For help growing your business, contact us today.