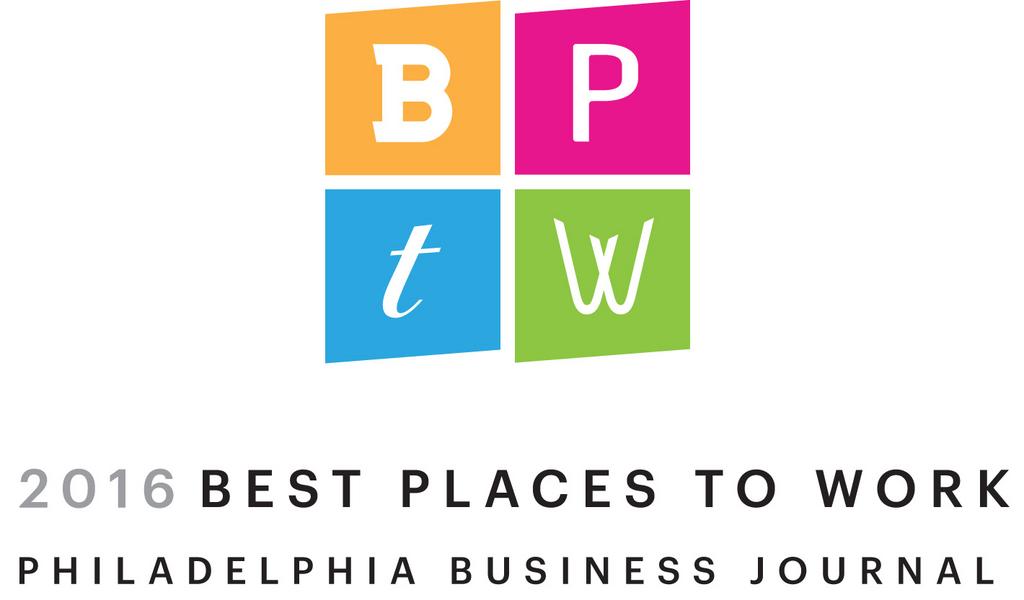 10 Aug ORS Partners Named to Philadelphia Business Journal's Best Place to Work List
We are pleased to announce that the Philadelphia Business Journal has named ORS Partners to the 2016 Best Places to Work list. The Best Place to Work program ranks the top employers in the region based upon employee survey results. ORS Partners and the rest of this year's winners will be honored at an upcoming event and published in an upcoming issue of the Philadelphia Business Journal.
"I am extremely proud of the passionate team we have at ORS and how they have helped us cultivate our culture," said Terry Williams, Chief Executive Officer. "Four years ago, we launched ORS and placed a large emphasis on creating a unique and positive culture. Today, each one of our team members is rooted in our values but also brings their unique personality and perspective to ORS."
The Best Places to Work program utilizes Quantum Workplace to conduct employee engagement surveys with the nominated employers' team members. Employees anonymously rank their organizations, and their scores are compiled and compared against benchmarks for their employer's size. To be eligible for the award, employers must have a statistically significant number of employees complete the survey.