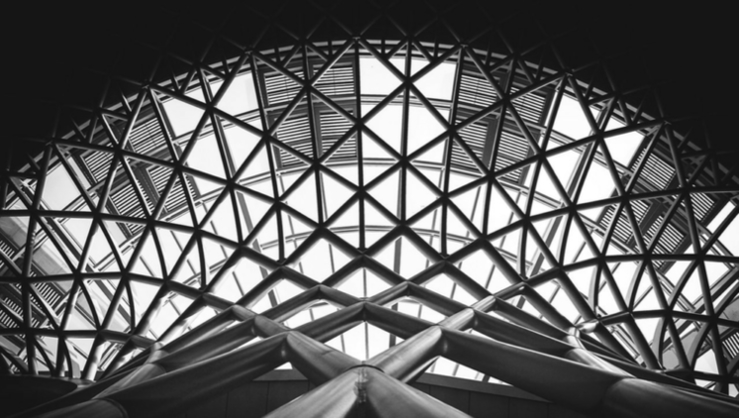 19 Aug On Startups: Determining the Cost Structure and Revenue Streams of Your Venture
"If you don't have paying customers, you have a hobby." ―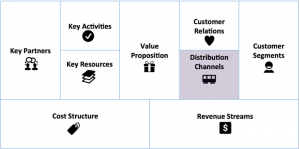 In 2008, Alexander Osterwalder, business theorist, consultant, and co-founder of Strategyzer, released a simple 9-step template he called the "Business Model Canvas". This tool was created to assist entrepreneurs and business owners in breaking down their ventures into smaller, easier to understand segments, the idea being that each segment can be honed in on, tweaked, and improved significantly by utilizing the canvas.
In this article we'll review the final two segments of the tool – cost structure and revenue streams. After reading, you should have a better idea of how you can use Osterwalder's canvas to create and/or improve these areas in your own business model. (img source)
This is the fourth article in a series of posts about Osterwalder's Business Model Canvas. This article will build off of some previously discussed material found in the first post, so for a more complete understanding of the topic, be sure to start from the beginning. 
Cost Structures
This segment of the Business Model Canvas represents all of the costs your business will incur as it operates. Spend more time than you think you'll need on this section if you want your venture to succeed – according to an article by Cleverism, 90% of new businesses fail in the first 3 years because they fail to understand their costs or what it will take to create the goods and services they have promised in their value propositions.
The costs your business will incur are broken down into two categories – fixed and variable.
As you can probably guess from the name, fixed costs stay the same, while variable costs are prone to change. In the cost structure chart below you can see examples of the fixed and variable costs typical organizations experience.
You'll want to create a similar chart for your own venture, complete with the total costs your business will incur over the span of one year or longer. (img source)
When completing this segment of the Business Model Canvas, ask yourself the following questions:
What costs derived from my business model are unavoidable?
Which key resources and key activities represent a significant expense to my business?
By exploring different arrangements of my business model, can I change which costs are variable and which are fixed? 
In addition, you'll also need to decide whether you should choose a cost-driven or value-driven cost structure.
The focus of businesses using a cost-driven structure is to produce and distribute a product as cheaply as possible, minimizing prices wherever they can; think Walmart, Southwest Airlines
The focus of businesses using a value-driven structure is to create more value in the product itself, worrying less about total price; think Gucci, Rolex
Once you've made decisions regarding your cost structure, you can begin to identify the revenue streams that'll support your business.
Revenue Streams
"Where customers are generally considered the heart of the business, revenues are automatically likened to the arteries."
Your revenue streams are the sources of income that sustain your business. In other words, it's how you're going to make money from what you offer your customers. As you can imagine, if you don't understand the specific way you're going to sell your services, it's going to be difficult to market it.
Here are a few different types of revenue streams you're likely familiar with. Your business may operate using one or more of these:
asset sale – you sell something, the customer buys it (most widely used category)
usage fees – cell phone data plans
subscription fees – monthly magazine
renting/leasing fees – car, apartment, house
advertising fees – showcasing another product/brand online or offline
The image below is an example of the revenue streams of three massive technology companies, Apple, Alphabet (Google's parent company), and Microsoft. As you can see, each company offers a variety of products and services that bring in varying amounts of revenue. (img source)

There are two primary categories of revenue streams:
Transaction revenue – customers make one-time payments for your products/services; ex. purchasing a happy meal from McDonald's
Recurring revenue – customers make ongoing payments for your products/services; ex. Adobe Creative Suite offers annual plans, users pay a monthly fee for access
Your type of revenue stream is largely decided by the products or services your company offers.
When completing this segment of the canvas, ask yourself the following questions:
What mode of payment would be preferable for my customers?
What percentage of my total revenue does each stream represent?
You've got many choices ahead of you on your journey to beginning your own venture, and Osterwalder's Business Canvas is an invaluable tool that will help you make informed decisions about the most critical aspects of your business.
Though this is final article on Osterwalder's Business Canvas, you can find other stimulating articles on our blog here.
What framework or tool would you like to see us analyze next? Leave a comment on our LinkedIn or Facebook pages letting us know what you think! 
——————————————————————————————————————————————————————————————————–
If you're in search of recruiting services or could use help determining your business needs, contact our team of experienced talent acquisition consultants now.