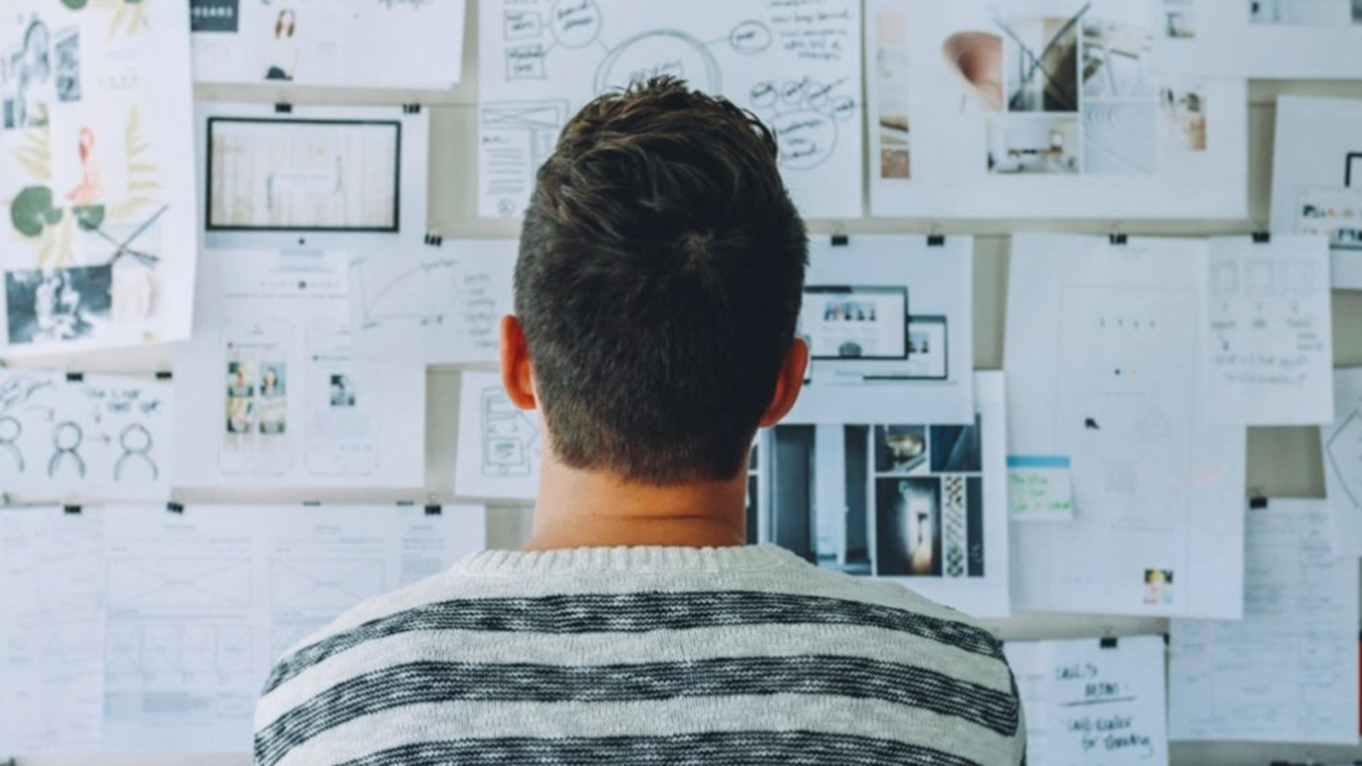 29 Jul On Startups: Building Your Business Model Using Osterwalder's Canvas, Pt. 1
"What do you need to start a business? Three simple things: know your product better than anyone, know your customer, and have a burning desire to succeed."  –Dave Thomas, Founder, Wendy's
While Thomas's words are certainly motivational, starting a business is a bit more complex than he lets on.
You'll likely need to take out loans, attract investors, discover cost effective ways to market to your customers, go through multiple rounds of product development, find and rent a brick and mortar storefront or office… the list goes on.
As with pretty much everything in life, having a detailed plan is key to smoothing out the bumps you're bound to experience along your journey, and starting a business is no different.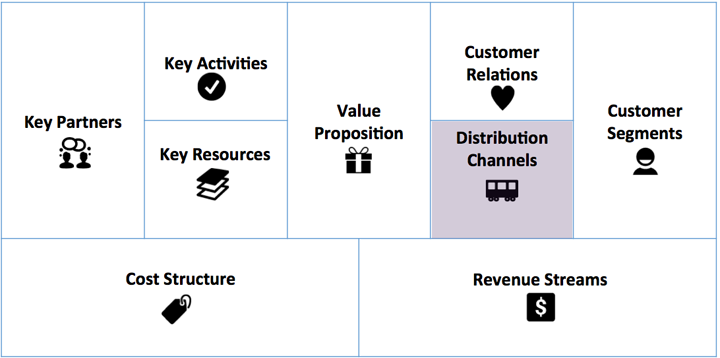 That's why business theorist and consultant Alexander Osterwalder, co-founder of Strategyzer, released a simple 9-step template he called the "Business Model Canvas". This tool was created to assist entrepreneurs and business owners in breaking down their ventures into smaller, easier to understand segments. The idea is that each segment can be honed in on, tweaked, and improved significantly by utilizing the canvas.
In this article we'll review two segments of the tool so you can better understand how you can use Osterwalder's canvas to create and/or improve your own business model. (img source)
Value propositions
Your startup's value proposition is a clear statement that communicates the reasons why your product is valuable, and why customers should purchase the products or services you're offering as opposed to your competitors.
Dan Shewan, a web content specialist for Wordstream, closely examined some of what he considered to be the most effective value propositions in one of his recent articles. Listed below you'll find one of my favorites, which might help you get a better idea of what a strong value proposition looks like.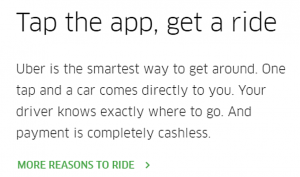 In addition to being clear and concise, an effective value proposition should:
answer questions – what is it? who is it for? why is it useful?
differentiate itself from competitors – why is your product different? why is it better than similar products in the market?
quickly understood – the viewer should get the idea of your proposition within a few seconds of reading
avoid cliches – never seen before, best on the market, new and improved, etc.
Take a second to analyze Uber's value proposition. Do you find that it's effective at conveying why it's a superior service compared to calling a taxi? (img source)
Notice how in this short blurb they address all of the pain points taxi users generally experience:
One tap and your ride is there – no calling a taxi dispatcher and waiting 20 minutes for the cab to arrive
Your driver knows exactly where to go – you don't have to explain to your cab driver where you're headed
Payment is completely cashless – you don't have to worry about not having cash on hand for payment or a tip
These reasons (among others) are why Uber has completely disrupted the taxi industry – the service they provide is more convenient in just about every way, and they know how to convey their value in a unique, memorable fashion.
Customer segments
Depending upon the product or services you're selling, your customer base may be made up by a variety of people within different demographic groups. To effectively and appropriately market to your customers, you'll have to break them into groups based on the common characteristics they share.
You can segment your customers based on their age, gender, marital status, income bracket, location, life stage, and other significant characteristics to ensure that your marketing tactics resonate with each audience.
For example – you're working at Apple and working on a new marketing campaign to sell Mac laptops. Each age group has a different set of reasons why they might be inclined to buy the product: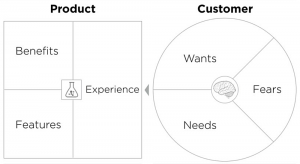 Children – play the latest games, small, durable, and lightweight
Young adults – trendy, easy to transport to and from class, great apps for video and music making
Older adults – simple to learn and use, easy to keep in touch with family using apps like FaceTime
By conducting research on each demographic to understand their wants and needs, you can discover what influences them to purchase your product. Use this information to develop personalized, targeted marketing that will convince each group to consider your services over your competitors. (img source)
Check back in next Monday to learn more about the following two segments of the Business Model Canvas, distribution channels and customer relationships. In the meantime, we've got plenty of great content on our blog – check it out here. 
Can you think of any other examples of effective value propositions you've heard that stuck in your mind? Leave a comment on our LinkedIn or Facebook pages and let us know what you think!
——————————————————————————————————————————————————————————————————–
If you're in search of talent consulting or recruiting services and could use help determining your business needs, contact our team of experienced talent acquisition consultants now.