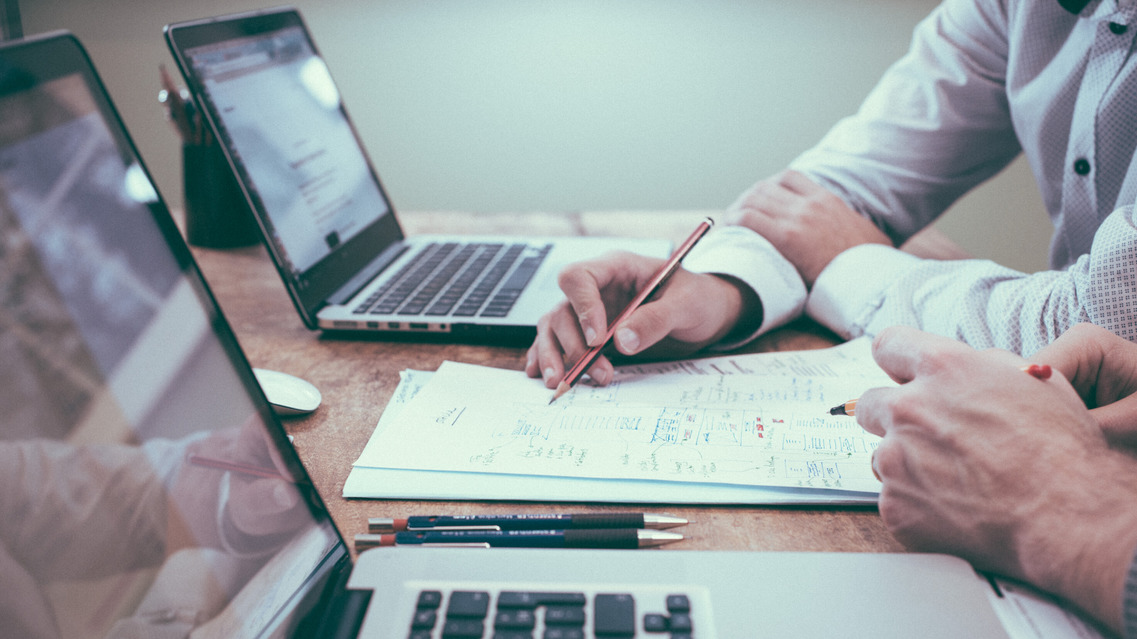 14 May What the Decrease in Job Postings Means for the Hiring Process
It's no secret that COVID-19 has wreaked havoc on the workforce across the country and the world. Employers have laid off or furloughed their employees, non-essential businesses have temporarily closed, and the unemployment rate has risen to a historically high rate.
Job postings have also gone down. Glassdoor reported that between March 9th and April 6th, there was a 20.5% drop in job openings on their site. The same data showed that 60% of employers reduced job postings, and almost 1 in 4 employers removed all job openings from the site. Over on Indeed, job postings dropped 31% between February 1st and April 10th. 
Fewer job listings means that hiring is down, but it will also have other effects on hiring practices and trends. While some industries have fared better than others through the pandemic-related drop in employment, hiring will still be affected by the drop in job postings and other effects of COVID-19. 
With job openings down and unemployment up, what will change about hiring? 
Focus on Employer Branding
In a job-seeker's market, the employer brand was important to attract the best candidates. That is still true, even though there are now more candidates than there are open positions. If you're not yet ready to hire, creating a good company brand will entice future candidates. If you are hiring, it will ensure that poor branding does not scare away great talent. 
Focus on creating a great brand for your business. Factors like your response to the pandemic, your culture, and your hiring process will all be judged by prospective candidates. Take time before you start hiring post-pandemic to evaluate your processes and culture so that you can effectively communicate your brand to applicants. 
Expect More Applicants
With so much of the workforce unemployed, it's very likely that job postings during and in the aftermath of the pandemic will be flooded with applicants. Expect to have more applications to sort through, and make sure you're prepared for the process of screening applicants. 
More applicants is not a bad thing – you'll have a more diverse pool of candidates to choose from and plenty of options to fill your open positions. If you're overwhelmed with the number of applications, however, it may slow down your hiring process. Plan ahead for the possibility of an excess of candidates. Make sure you have the staff or screening tools to sort through all of the applications and keep track of applicant status. It may be easier to work with a staffing or recruiting firm who can offer pre-screened, top talent without exhausting your HR department. 
Step Up Your Technology
To cope with the excess of applicants, you'll also need to step up your technology. This may mean buying applicant tracking software to screen applicants, a CRM to maintain new contacts, or ensuring your website has enough bandwidth to handle a lot of resume uploads.
If stay-at-home orders are still in place, you'll also need technology to virtually meet with applicants who make it to the interview stage. 
Grow Your Talent Network
If you're not ready to hire just yet, now is a great time to grow your talent network. Encourage interested candidates to join your talent network to learn about future opportunities. Growing your talent network now gives you plenty of time to weed through applicants and form relationships with the most promising ones. 
You can also grow your talent network by asking current employees to refer any promising candidates from their network. Referral hires are often the easiest and most successful hires, because someone who has worked with them before can attest to their skills and work style. 
By adding to your talent network now, you'll have a pool of candidates ready for when your business is ready to hire again. 
Going Remote
Right now, many companies are working – and hiring – from home. If you're hiring before social distancing measures have ended, you'll have to prepare to interview, onboard, train, and start new hires all from the comfort of your home. Make a plan for how remote training will work for your new positions. 
This may be the first time you've had to onboard a new hire virtually, so it's important to consider how each element of starting a new job will change. Consider the virtual hiring and training process from your perspective as an employer, but also from the perspective of a new employee. Make sure that you have the necessary technology in place, as well as training documents, communication tools, and more lined up so that the newest member of your team can succeed in their new role. 
Engage with your Current Employees
Don't forget about your existing staff members when you're in hiring mode, especially while working remotely and missing out on day-to-day interactions in the office. If you're looking to hire now or post-pandemic, you'll also want to retain the employees you already have. Make sure you're checking in with them and assessing both their performance and their satisfaction with the job. 
You can also use your employees as a resource. Ask questions to learn the strengths and weaknesses of your hiring process. Consider prompts like:
What do you like best about working here?
What made you want to work here? 
How did you feel about our hiring process as a candidate? 
How can we improve your experience as a candidate? As an employee? 
How did you feel about the transition to remote work? How can we improve upon remote work, communication, etc? 
Hiring during an economic downturn like the one we are currently facing changes the hiring process. Prepare for those changes with these tips, or contact us at ORS Partners for help with talent acquisition, scaled to fit your business.