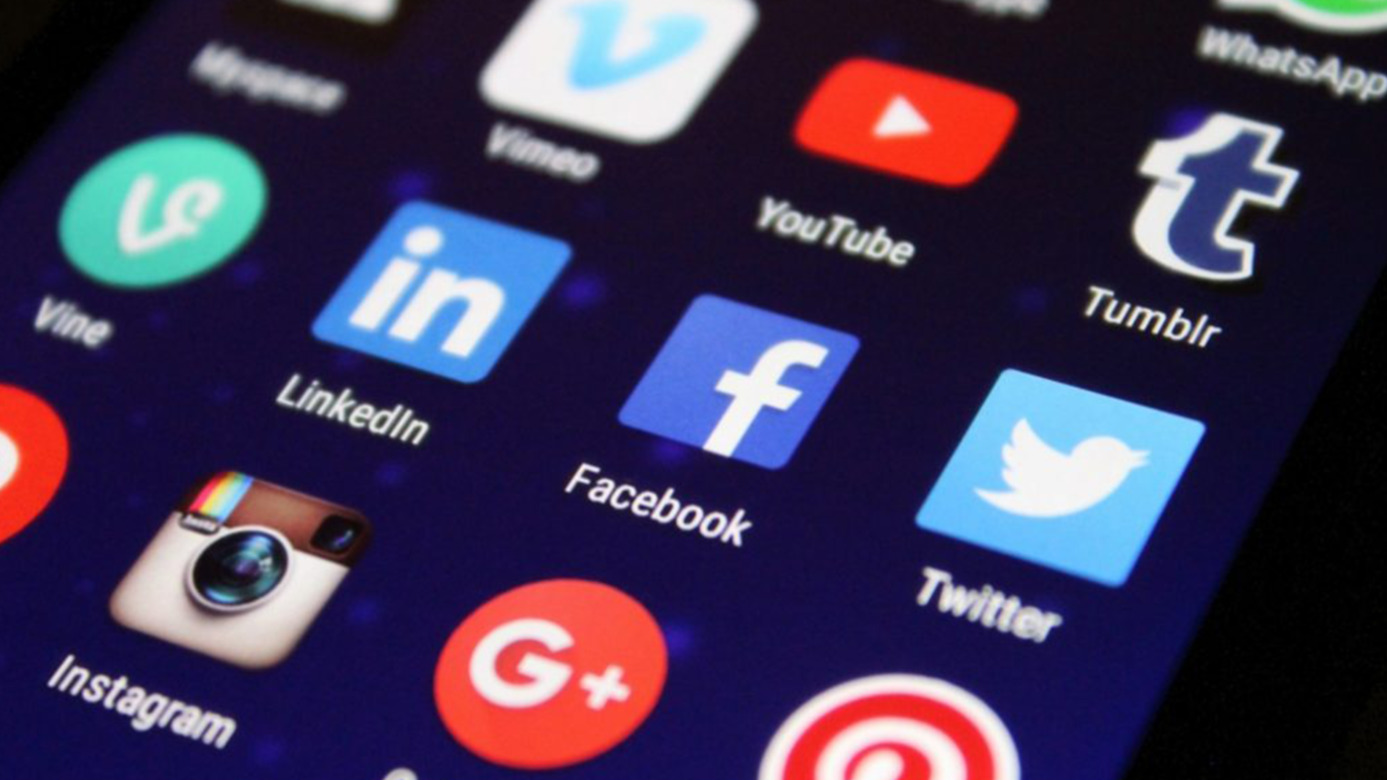 26 May Recruitment Marketing Strategies: Using Video Job Postings to Dramatically Increase Your Ad's Visibility
Most recruiters are well aware that posting job listings on social media is necessary to attract candidates in today's acquisition environment.
Since you likely accessed this blog through a post on our LinkedIn or Facebook page, you too know how invaluable social media's reach and ability to connect people really is.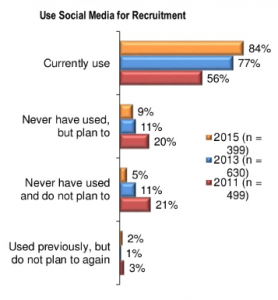 As you can tell by the chart to the left, the use of social media for recruiting purposes is a relatively new yet significant development in the field.
Less than 10 years ago, a little over half of the companies polled reported using the communication medium for acquisition purposes. Though the data shows that 84% of companies used social media for recruitment in 2015, it's safe to assume that number has increased significantly over the last few years. (source)
There are more than a few factors at play, but this shift is in large part due to the growing population of millennials entering the workforce and their tendency to use social media frequently. According to a study by the Aberdeen Group, a significant 73% of people ages of 18 – 34 found their last position through a social media platform.
The shift also isn't surprising when you consider how effectively social media can be used to fill open positions – a formal report by iCIMS stated that putting a job position on social could boost candidate applications by 30 to 50%.
As comfortable as recruiters have grown using social media to attract, contact, and build relationships with talent, it's constantly-changing nature requires that acquisition specialists evolve their recruitment marketing strategies in order to remain effective.
So what's up next? It turns out that video is no longer content having only killed the radio star; it's now set its sights on text-based job ads and descriptions.
What are Video Job Postings?
Video job postings are essentially exactly what they sound like – the hiring manager and coworkers a potential candidate would work alongside record themselves explaining the job description, requirements, and what skills it'll take to succeed in the position.
Is producing a video job posting really worth the trouble of writing a script, recording, and editing some footage?
In short, yes – but I'll let the statistics speak for themselves.

Incorporating Video Job Postings Into Your Recruiting Strategy
Now that you know how effective video job advertisements can be, it's time to consider what you should include in yours. You should begin by explaining the requirements and qualifications necessary for the position, but video job advertisements also allow you the ability to include more personal information about the position, including the following:
Why a potential candidate should want to work for your company
What professional and personal qualities make for a successful employee in the organization
A look a the culture of your organization, any unique benefits offered
Interviews with current employees working the same role the candidate is applying for
An interview with the manager the candidate would report to and their expectations
Despite the extra effort that may go into producing one of these advertisements, the return on investment is immense. You'll see a marked increase in qualified applicants because you've given them that extra information, and at the same time you'll be strengthening your employment brand by producing informative content for potential candidates.
Video job advertisements are still relatively rare to come across, especially for smaller organizations. Strike while the iron is hot and begin making your own today – it might just give you that edge you need in the increasingly-competitive war for talent.
Have you made or would you consider making a video job advertisement? Do you foresee video job postings completely eliminating text-based job ads in the future? Leave a comment on ourLinkedIn or Facebook pages and let us know what you think!
——————————————————————————————————————————————————————————————————–
If you're in search of talent consulting or recruiting services and could use help determining your business needs, contact our team of experienced talent acquisition consultants now.