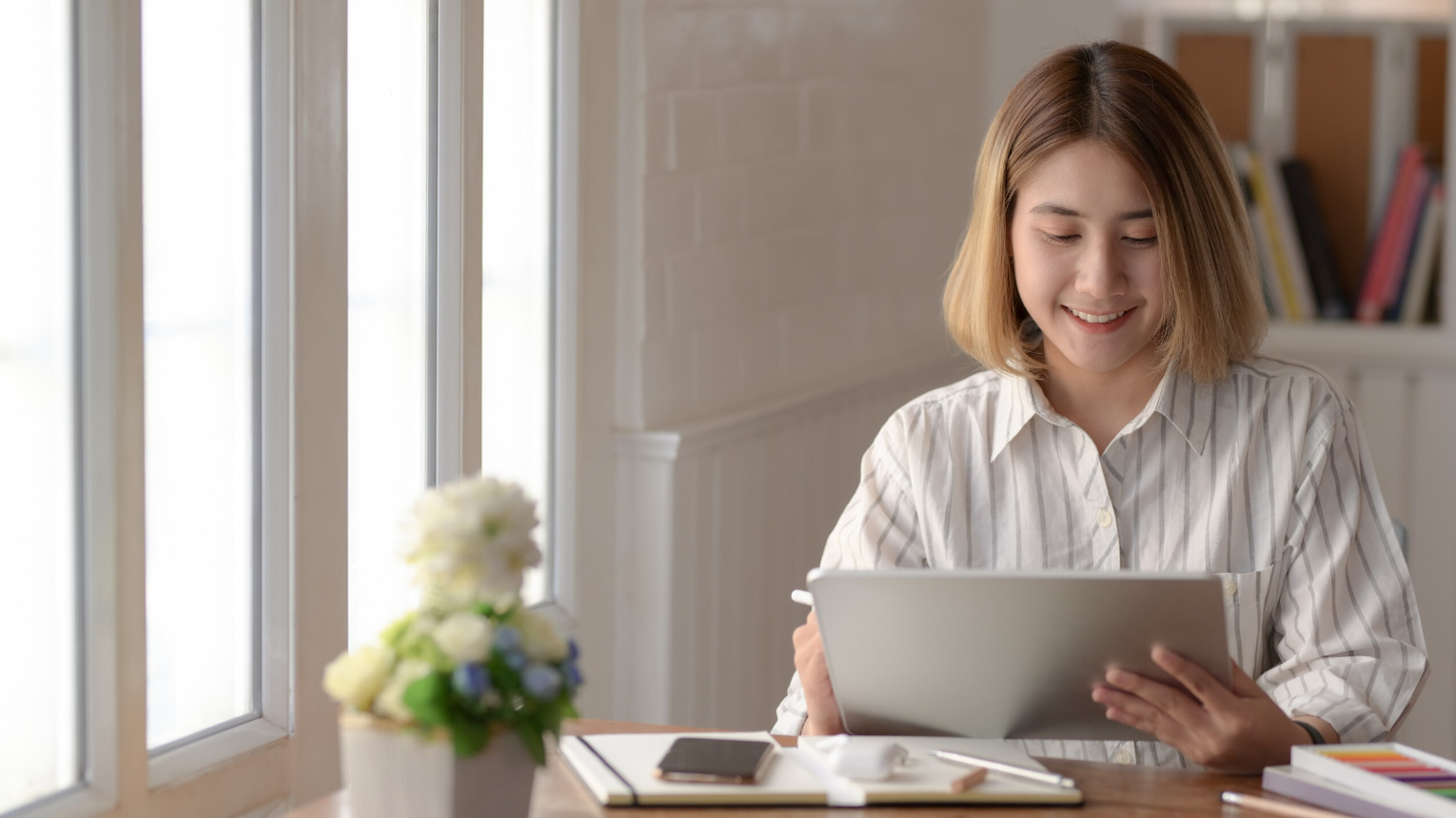 16 Jun Employee Retention Strategies for a Remote Workforce 
Retention is important for every business: you don't want to lose a talented employee to another job. Losing employees that you want to keep can hurt your business, both in the loss of a productive and effective employee and the costs of hiring and training someone new for the position. It's wise to have an employee retention plan in place so that your hiring efforts don't go to waste. 
In wake of COVID-19, most companies have moved to remote work. Employee retention changes when employees work from home: factors like company culture, office perks, and other physical factors about the job have changed. If remote work is new for your business, it can be difficult to plan an employee retention strategy, especially with all of the other challenges of the pandemic.  
Learn how to create a strategy for remote employee retention.  
Check out our eBook, Post Pandemic Talent Acquisition to learn more about how business practices will change after COVID-19.  
Remote Employee Retention Tips
Streamline Onboarding and Remote Training
Set Expectations
Check in on Satisfaction
Don't Micromanage
Maintain Culture and Shared Purpose
Streamline Onboarding and Remote Training 
If you're hiring a remote employee, you should plan and execute the smoothest and most comprehensive onboarding process. Onboarding is a difficult and important final step in the hiring process, and training someone remotely is even more challenging. For a new hire to feel comfortable and confident in their role, they need a solid onboarding process. One study found that 58% of remote employees left their jobs due to training and performance challenges. 
Use best practices for remote onboarding to create a strong process for new employees. Try to thoroughly walk through your typical onboarding process and consider how it will transition to a remote version. Be sure to include a warm welcome – starting a remote job without meeting any co-workers in person can be awkward, so try to make sure they feel like they are a part of the team.  
For employees who have been onboarded but who have recently transitioned to remote work, consider offering training or other resources to help them adjust. There are pros and cons to working at home compared to in an office, so make sure your employees feel comfortable and capable at home. If necessary, invest in new technology to keep your remote workforce connected and productive at home.  
Set Expectations 
Make sure your employees have plenty of direction and understand what is expected of them while working remotely. It is difficult to be a productive employee if you don't know what your boss wants from you, and productivity can be hard to maintain when working at home in general. In an office, it's easy to turn to a coworker or supervisor and ask what is needed that day. At home, communication is still possible but not quite as easy.  
Set clear expectations with employees so that they can perform their best. Make it clear what hours they should be working at home, or if it's okay to work flexible hours as long as the work is done. Make sure they know what projects they should be working on, what to prioritize, and what deadlines they need to meet.  
Check in on Satisfaction 
Communication is vital for remote work, so be sure to communicate often with employees about work. You should also check in on their job satisfaction, especially if the transition to remote work is new. See how they're handling remote work, what they like about it, what they dislike, or areas where they need more support. 
Many employees have transitioned to remote work due to the global pandemic, which can add extra stress. Be aware of your employees mental and emotional wellbeing during this time and in general. Checking in on their job satisfaction and overall mental health shows that you care about more than just the work they put out. If you're worried about retaining employees, keeping tabs on how they're feeling is a great way to gauge whether or not they'll be sticking around. 
Don't Micromanage 
While it's important to have clear expectations set and to communicate often, you don't want to micromanage employees. One of the main reasons that employees enjoy remote work is that they have some freedom to work at their own speed and possibly on their own schedule.  
If you maintain open communication and set expectations in terms of deadlines, projects, and so on, you shouldn't have to check in several times a day. Make yourself available for help if needed, but don't constantly ask for updates and micromanage your employees.  
If you're worried about productivity, use project management tools or ask for regular updates. For example, you could ask employees to send end-of-day emails summarizing their work that day. There are some project management tools that allow employees to clock the exact times they work on different projects. If it's necessary to track time to keep employees on track, this type of technology may be a good solution to keep everything documented.  
Maintain Culture and Shared Purpose 
Finally, make sure that you still maintain a company culture and a shared mission with your remote employees. It's important that remote workers still feel like they are a part of a community, and they believe in the values and purpose of your business. If they care about the business and the community that they work with, employees are more likely to stay with a company.
 
---
Finding and retaining top talent isn't easy. If your business is looking to grow and needs help finding, hiring, onboarding, and retaining new employees, contact ORS Partners. Our talent acquisition professionals can help you navigate the hiring process and find the best candidates for your business.