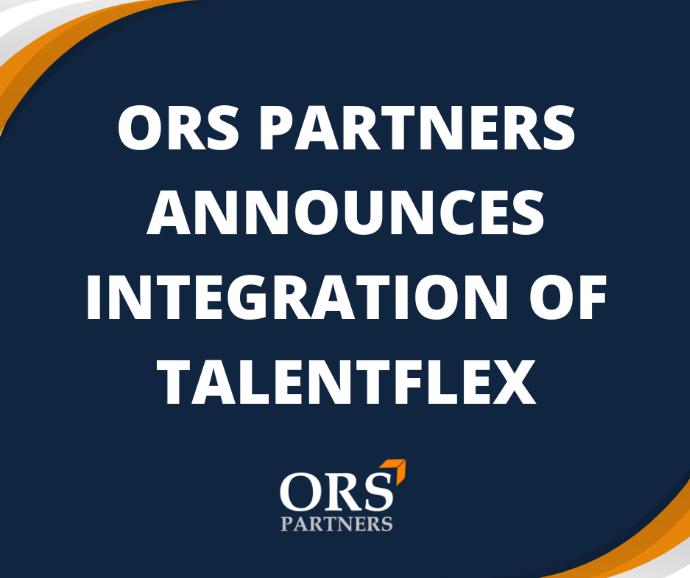 07 Mar ORS PARTNERS ANNOUNCES INTEGRATION OF TALENTFLEX
ORS Partners, LLC (ORS) is excited to announce the successful integration of long-term partner TalentFleX Solutions, LLC (TFX), forming a total national workforce Talent Acquisition solutions platform. ORS and TFX are both part of the CrossXPlatform, LLC (CXP) portfolio of human capital solutions.
Since its 2012 inception, ORS Partners emerged as the flagship company within CXP, receiving recognition for growth (3x Inc. 5000 award winner) and as a 5x Top Workplace. As a recognized brand with a strong reputation in the Talent Acquisition market, integrating TFX will allow clients to leverage the strength of the ORS brand and delivery model, which now includes contingent and temporary labor solutions.
The ORS existing product suite includes both a White Label service offering (where ORS Talent Consultants become or augment a client's recruiting function) as well as an Executive Search solution. The integration of TFX positions ORS Partners as the go-to provider for all Talent Acquisition needs.
Terry Williams, CEO at CXP and ORS, states, "With the recent shifts in the market, we are seeing demand pick up for these solutions. Our integration plan will result in greater synergies internally and allow our clients and partners to access a suite of solutions that spans the entire talent acquisition space. We now have a solution within ORS Partners for all of your Talent Acquisition needs."
Long-term VP of Delivery Frank Testa has managed the integration and will elevate the client experience. His track record of delivering outstanding client solutions at ORS is unsurpassed, and the impact of his leadership is already being felt.