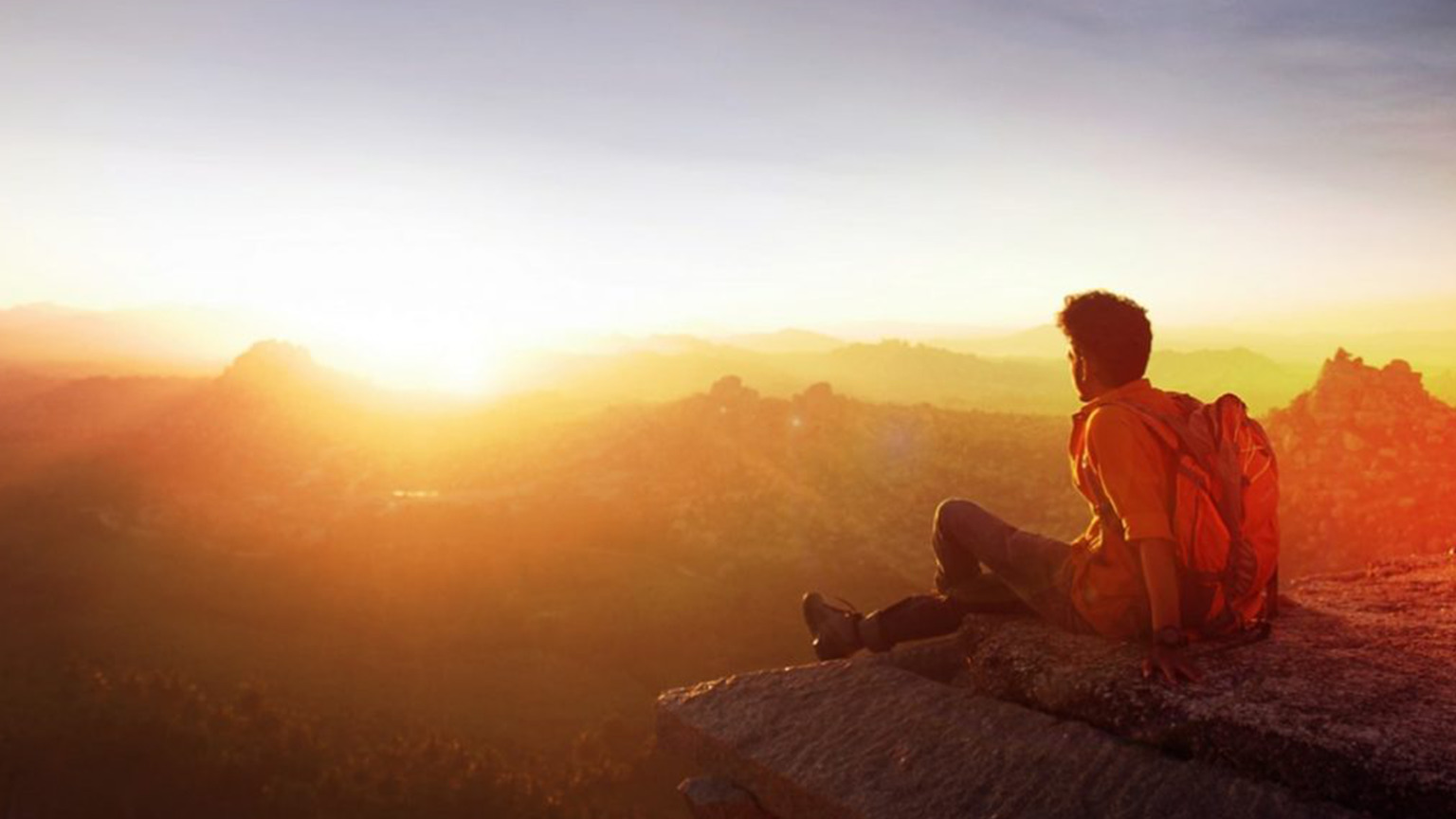 08 Jul Step by Step: Improving Your Candidate Journey Pt. 1
If you've taken a look at our last article on the candidate journey (which you most definitely should), you know how important a well-constructed candidate experience is for your business's brand reputation and bottom line.
In this article, we'll share a few tips you can use to improve the early stages of your candidate journey.
Implement a Design Thinking Approach
Whether you're seeking to improve your candidate journey or currently building it from the ground up, a shift in perspective is critical to creating a streamlined candidate experience. This is where design thinking comes into play – users of this approach seek to deeply understand their audience and their problems in order to generate innovative solutions. To offer candidates an ideal journey, you'll have to adopt the mindset of a candidate moving through your business's process, experiencing their pain points for yourself.
Though it's a relatively simple model, let's break down each step of the design thinking approach: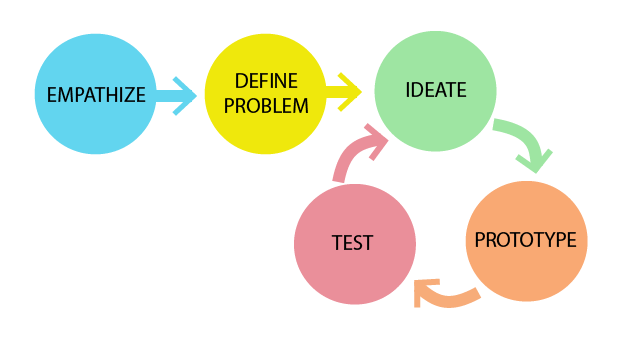 Empathize – gain an empathetic understanding of the problem you're trying to solve; successfully using the design thinking approach relies on your ability to humanize your candidates – why do they feel the way they do? What would make me feel happy/upset/angry if I was in their shoes?
Define the problem – analyze observations from the prior step to determine the core problems that affect your candidates during their journey; what stages of your process left you feeling confused, impatient, or uncared for?
Ideate – begin generating solutions for your problem; conduct brainstorm sessions with your team, coming up with as many ideas and solutions that you possibly can – obviously you're aiming for quality, but sometimes cranking out every idea that comes to mind gets the "out of the box" gears turning.
Prototype – identify the best possible solution for your problems through experimentation; have your staff, coworkers, family, and friends run through a model of your candidate journey and make note of which proposed solutions fail, which succeed, and which need to be re-examined or improved.
Test – the design thinking approach is an iterative process, so the results gained from the prototype and testing steps are often used to redefine the problem or problems facing your audience rather than solve them outright the first go around; this is done in order to derive a deeper understanding of your audience's wants, needs, and motivations. (img source)
Now that you've got a basic understanding of the design thinking approach down, we'll move on to the tips you can use to create a better candidate journey for the people seeking positions within your company.
Write clear, concise, engaging job titles and descriptions
Glassdoor found that job titles with over 60 characters get only half as many clicks as jobs in the 10 to 20 character range, and augmented writing platform company Textio states that job descriptions with 300 – 700 words attract and engage the most candidates.

The recommended word counts may differ dependent upon your industry, but treat the findings as a rule of thumb – according to an eye-tracking study by job-search firm theLadders, job-seekers spend an average of 49.7 seconds reading over a posting before deciding it's a poor fit, and an average of 76.7 seconds on job postings that seem to match up with their skills and interests.
Simply put, you've got a very short window of time to attract the candidates you're looking for – make sure your job advertisements are clear and to the point.
If you're up for the investment of time and tech costs, creating video job descriptions can greatly increase the amount of time candidates spend on your ad – a study from job description software company Ongig found that candidates spend more than triple the time on video job descriptions than they do on text job descriptions. To learn more about implementing video job descriptions into your advertisements.
Simplify your application process
You've may have found yourself in a similar situation – you come across an advertisement for a position you're interested in and begin filling out the application, only to realize how repetitive, thorough, and drawn out the process is. According to CareerBuilder, 60 percent of job seekers quit in the middle of filling out online job applications because of their length or complexity.
The solution isn't to simplify your application process to an extreme degree, but consider these next few points if you're developing or re-working yours:
Reducing the length of the application process to five minutes or less boosts conversion rates by up to 365 percent
Completion rates drop by almost 50 percent when an application asks 50 or more questions vs. 25 or fewer questions
Asking candidates to re-enter work histories into fields in an applicant tracking system is a major cause of abandonment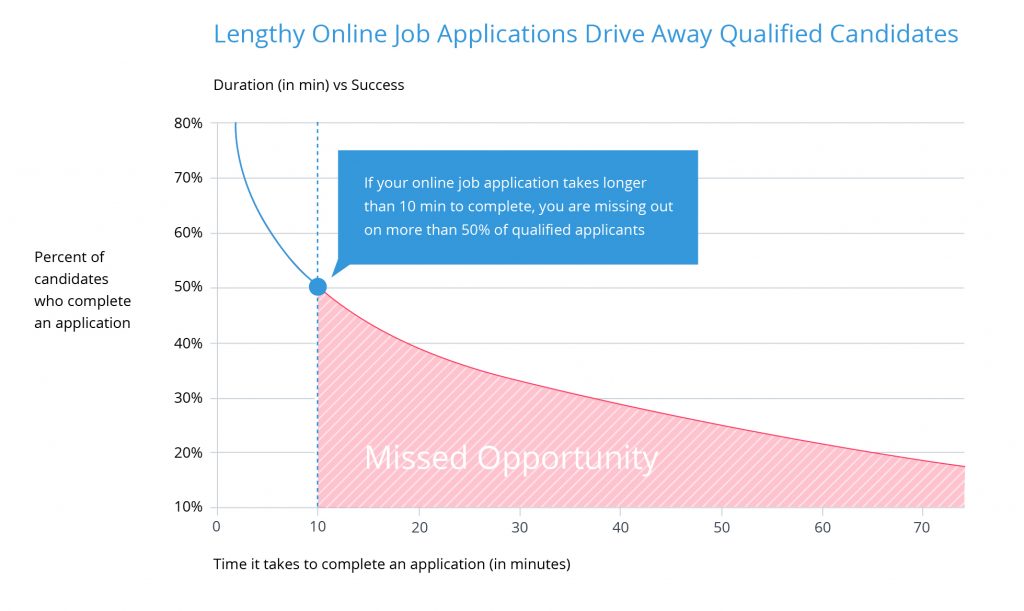 In addition, keep in mind that jobseekers are increasingly applying to jobs on their mobile phones – optimize your website and careers page for mobile in order to attract a larger pool of candidates. According to The Undercover Recruiter, 45% of job seekers search for jobs daily on their mobile device, and 89% of job seekers think mobile devices play a critical role in the job hunting process. (stat sources here)
Follow up soon after reviewing candidates' applications
An incredible 75% of applicants never hear back from employers; research shows that this is the number one frustration candidates experience while they're job hunting. In order to build a more effective candidate journey that turns your applicants into ambassadors, you have to prioritize communicating with candidates whether they're fit for the position or not.
Think of the process from the candidate's perspective – they've just spent an hour or more of their time filling out an application, writing a cover letter, and researching your company online, only to receive no updates or feedback from your hiring team.
Although its become the norm for both employers and candidates to "ghost" each other during the hiring process, that doesn't mean you should follow the crowd. A key aspect of strong employment branding is differentiating your company from your competitors, so do yourself and your candidates a favor and follow up after reviewing their resumes.
While these tips illustrate a few actions and approaches you can take to improve the initial stages of the candidate journey, there's still much more to cover. Check back in the coming weeks to learn more about how you can strengthen the later stages of your candidate journey in a future article. In the meantime, take a look at some of our other blog posts – we've got something for everyone.
As a candidate, do you have any tips employers can use to make the experience more beneficial for everyone? Leave a comment on our LinkedIn or Facebook pages and let us know what you think!
——————————————————————————————————————————————————————————————————–
If you're in search of talent consulting or recruiting services and could use help determining your business needs, contact our team of experienced talent acquisition consultants now.