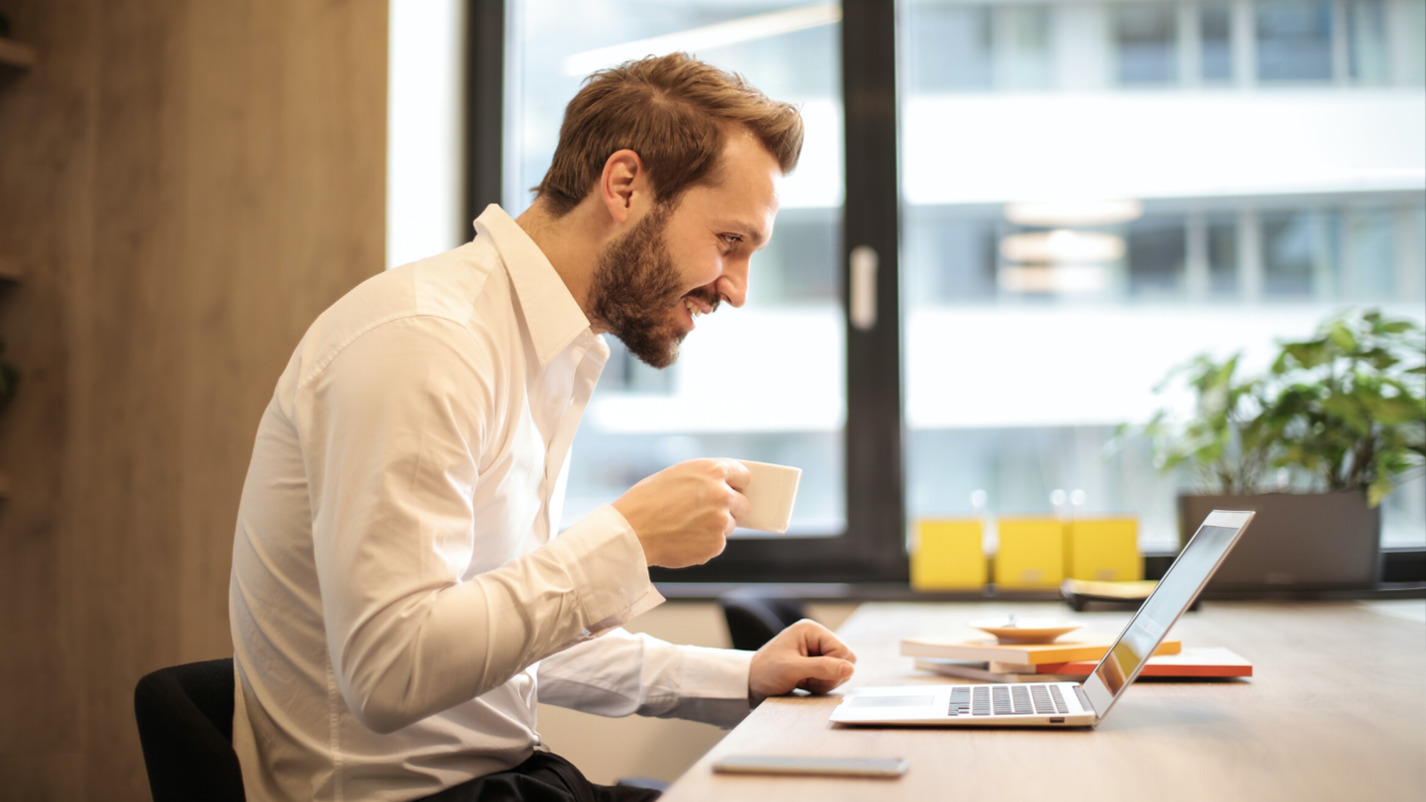 02 Jul How To Improve the Remote Hiring Process 
Since workplaces have switched to remote work in light of COVID-19, businesses everywhere have had to adapt their processes. One practice that has gone fully remote in the past few months is hiring – something that is traditionally done in person, at least at the interview stage. Remote hiring presents a unique set of challenges for both companies and candidates.  
Many businesses put hiring on hold during the uncertain times of the pandemic, but as states begin to reopen, many companies will have to start hiring again. While some businesses may be ready to conduct their standard hiring process with in-person interviews, others may have to begin hiring remotely to prepare for a full reopening. 
Check out our free eBook, Post-Pandemic Talent Acquisition, to learn more about the changing landscape of hiring during the pandemic and beyond.  
Learn how to improve your remote hiring process so that you can get back to business with a full staff of qualified professionals.  
Define What You're Looking For 
It's important that you know what you're looking for in an ideal candidate. Remote hiring makes it more difficult to assess candidates, since you can't meet in person to get a better idea of how they'll fit into your business. Knowing what you're looking for can make it easier to judge candidates.  
Your job description should make it clear what you're looking for in a candidate. Make sure that your job descriptions are clear and concise; remove fluffy and meaningless terms like "a hard worker" or "a positive attitude" and opt for more important, role-specific requirements.  
Your job description should be a good tool to measure a candidate's fit. If your job posting is optimized, it should attract the best candidates and act as a useful way to see how they measure up to your ideal candidate. Decide in advance what experience, skills, and traits are most important. Set benchmarks that a candidate must meet, and discuss where you're willing to make concessions if the candidate is lacking in some areas but excels in others.  
Defining your ideal candidate will make it easier to identify your best applicant once you're sorting through resumes and interviewing your top picks.  
Try the Process Yourself 
Remote hiring processes can have gaps that you don't realize. If your website has issues, if your application process is difficult, or if applicants don't hear back for a long period of time, it can cost you talented candidates. The best way to learn about your remote candidate experience is to walk through it yourself. 
Take the steps a candidate would take to find your job listings, apply, and wait for a response. Going through your own application process will allow you to see where it needs improvement, where it works well, and how you can streamline it to offer candidates a better experience.  
Put yourself in a candidate's shoes, but evaluate each step along the way, considering how easy it is, how user friendly your website, application, and other online tools are, and how long it takes to hear back. Analyze the process closely and make changes where necessary.  
Include a Hiring Team  
Many businesses use a hiring team to get multiple perspectives on a candidate. When hiring remotely, this can be a bit more difficult, since everyone is working in different places. It can be tempting to put one person in charge of hiring to make it easier when working remotely, but differing opinions are important to fully assess a candidate's fit.  
Put together a team to assess candidates. If you're working remotely, you can use online communication tools to share thoughts on what to put in the job description or to go over resumes. 
Once you get to the interview phase, you can include several players in a remote interview. If multiple interviewers is too difficult with your chosen technology, or if you think it will be overwhelming for candidates, use your hiring team to come up with questions beforehand so that they still get to include their perspective. You may also consider recording the interview (with the candidate's permission) to share with the hiring team and review afterwards. 
Use Assessment Tools 
Even with the standard, in-person hiring process, it can be hard to assess candidate skills. This can be even more difficult when hiring remotely. Luckily, there are online assessment tools that can make it easier to test candidates on their skills. Regardless of your industry, there are various online tests and other assessments to blindly test your applicants. 
Work with a Recruiter 
Hiring is essential, but it can be difficult to get right. Streamline your hiring process by working with a recruiter. Professional recruiters spend their careers perfecting the hiring process, so they can help you find the right fit for your company faster with less effort on your part. 
Our recruiters at ORS Partners are skilled in recruiting, both remotely and in person. Our white label talent acquisition solution makes it easy and affordable for growing businesses to find the best candidates in their field. Contact us today for help hiring post-pandemic!