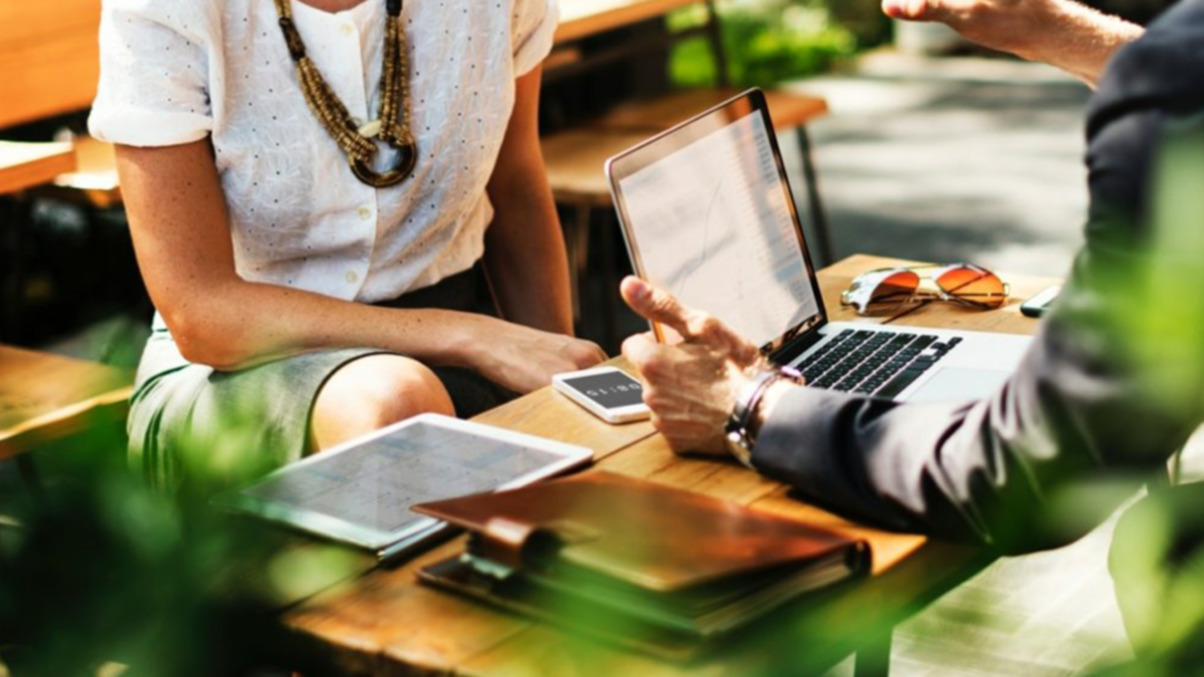 24 Jun 3 Tips You Can Use to Hire Remote Candidates More Effectively
The demand for flexible working hours and work spaces continues to rise, and understandably so – there are many benefits to implementing flexible working hours for both employers and employees.
Just take a look at some of these impressive statistics:  (1,2,3,4)

Despite all of the positive changes that have accompanied employees' ability to work remotely, a major challenge has risen – hiring managers are now expected to effectively and accurately screen candidates that could be sitting halfway across the county, country, or globe.
Getting a detailed read on a potential candidate without sitting face-to-face with them isn't an easy task, so follow these tips to ensure that you're choosing the right remote candidate for the job.
Administer psychometric tests and skill assessments
An incredible 80 percent of Fortune 500 companies currently use psychometric tools to assess the quality of incoming candidates.
Psychometric tests are assessments designed to determine a candidate's suitability for a given role; generally, the psychological attributes measured on the tests include aptitude, achievement, personality, intelligence, and other performance-related variables. The results gained from these tests tell a hiring manager or recruiter how likely a candidate will be able to work effectively with others, cope with stress on the job, and fit in with their company's culture.
Why are these tests so widely-used for recruiting purposes?
Objective results; a candidate will be judged according to their ability, negates unconscious bias from a hiring manager
Shown to be accurate indicators of future job performance
Expedite the recruiting process, saving businesses time and money
To further explain to the last point – if you're hiring for a role that has a long line of interested candidates, you can reduce the size of the candidate pool by interviewing only those who scored within a certain range, saving your HR department time and resources.
The results from psychometric tests shouldn't be the deciding factor as to whether a remote candidate gets hired, but they can be invaluable in helping you identify the candidates that are most likely to succeed in a position.
Below is a short list of some of the more common psychometric tests – have you had experience taking any of these in the past?
Cattell's Sixteen Personality Factor Questionnaire – frequently used in career counseling and for employee testing and selection; measures personality in the professional and personal spheres by asking forced-choice questions where the test taker has to choose between three alternatives. A score between high and low personality trait extremes is derived from the results. Listed below are some examples of the personality factors measured – try taking the test yourself here.

Verbal, Numerical, and Logical Reasoning Assessments measure a candidate's comprehension skills, their ability to work accurately with numbers, and their ability to use logic to craft arguments and draw conclusions.
Situational Judgement Test – measures a candidate's suitability based on their responses to work related scenarios; designed to assess an individual's ability to use effective judgement in solving problems in work-related situations.
Examine references very, very closely
Closely checking the references of any incoming candidate is a necessity, but it's especially critical to get below the surface when conducting a reference check for a remote candidate. You won't be seeing this employee in the office (at least not all the time), so it's crucial that you have a detailed understanding of how effectively they've communicated and worked in past positions, especially if they were remote jobs as well.
It's wise to begin the check by asking the reference how they know the candidate and how long they've worked alongside them – this will give you an idea of whether this particular reference is equipped to give you the in-depth answers you're looking for.
Below are a few questions you can ask your remote candidate's references to determine if they'll make a good addition to your team:
What do you think the candidate needs to continue their career development and professional growth? 
If you had the opportunity, would you re-hire this job candidate? Why?
What advice can you give me to successfully manage the job candidate?
Remember to listen to the way the reference responds to your questions – make note of any changes in tone of voice, inflections or hesitations. In some cases, the way the reference responds can tell you more about the candidate than the actual content of their answer.
Another tip – don't rely on asking questions a reference can simply respond "yes" or "no" to.
Rather than asking, "does the candidate have the time management skills and discipline needed to succeed in the position", ask "what type of skills does the candidate have that makes you believe they'll succeed in the position". These types of questions will give you a closer look into how your remote candidate has performed in the past, revealing insights you may not come across during an interview.
In a recent Glassdoor article, Catharine Strauss, a manager at cloud computing company Fastly, describes questions she'd ask a remote candidate to determine fit for a position.

Assign a small project during the hiring process
Assign the candidate a small project that would be similar to the kind of work they'd be doing if you hired them, giving them a specific deadline to complete the task by. The candidate's performance on this project can tell you much of what you need to determine whether they'd be a good fit for your company.
Cruce Sanders, the founder of content intelligence company [A], explains his reasoning for offering a candidate test projects before moving forward with the hiring process.
We want to make sure there's a good long-term match before we jump in to hiring anybody. So our recruiting and onboarding process has multiple steps, culminating in a test project.

The test project is a way for us to get to know each other by working together. We believe that too many times interviews do not give us enough of a clear idea of what it's actually like to collaborate and work with someone. By working on a project with [A], applicants also get to know some of what the real world looks like behind-the-scenes and decide if it's a good environment that works well with the way she or he likes to operate and experience life.
The projects given will take the shape of whatever the candidate's responsibilities will be. Hiring a front-end developer? Have them code a small section of your site from scratch. Hiring a copywriter? Have them write advertisements for your new email marketing campaign.
As Sanders mentions, allowing a candidate to work on a small project before hiring them is an effective way to measure fit for both you and the candidate, which can save you time and resources down the road if it doesn't end up being a great match.
Hiring and screening remote candidates effectively is something hiring managers will grow accustomed to as more employees begin working remotely; add these tips to your arsenal to ensure that you're hiring only the most qualified remote workers for your business.
Do you have any additional suggestions for how hiring managers can effectively hire remote workers? Leave a comment on our LinkedIn or Facebook pages and let us know what you think!
——————————————————————————————————————————————————————————————————–
If you're in search of talent consulting or recruiting services and could use help determining your business needs, contact our team of experienced talent acquisition consultants now.